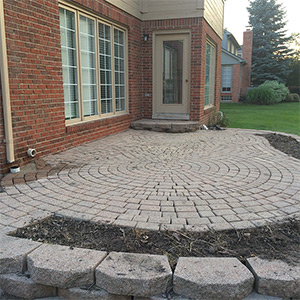 Maybe you are a homeowner with a residential deck that has seen years of family gatherings and quiet mornings curled up with a cup of coffee and the newspaper. Maybe you are a business owner with a commercial deck that has enhanced your customer experience and helped bring in new business. Whatever your situation is, having a deck that is well cared for can add to the richness of your life. That is why Honest Guys Power Washing is proud to provide reliable deck & patio repair in Commerce Township, Holly, West Bloomfield Township, and Rochester Hills, MI. To that end, here is more information on our deck & patio repair services:
Comprehensive deck repairs: Whether your wood has started to rot, slats have fallen off or it is just time to fully update your patio, our comprehensive repairs cover anything and everything you can want or need. We have ample experience, and our small team will be in communication with you every step of the way.
Maintenance: Beyond standard patio and deck repair in Oakland County, MI, we also offer heavy-duty maintenance services, including power washing, staining, re-sanding and more. If you invest in our maintenance services about once a year, you can expect to have a deck or patio that always looks its best, and that lasts a long time.
A name you can trust: We don't call ourselves Honest Guys Power Washing as some sort of gimmick—we do it because it is a name we strive to live up to every single day. With us, you never have to worry about cut corners, shoddy work or unfair business practices.
When you need deck & patio repair, power washing services, or deck installation do not delay—just get in touch with Honest Guys Power Washing for fast, effective and affordable service. You can contact us by calling 248-568-7152, or by sending us a message through our site.